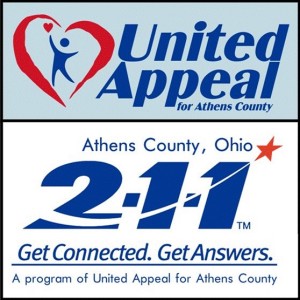 An updated reference describing food assistance resources for residents of Athens County Ohio has been prepared by the United Appeal for Athens County.  The document lists resources by city and includes food pantries, weekly meal providers and monthly meal providers.  Each food provider is listed with contact information and days/hours of operation.
Athens_County_211_Food_Assistance_2017
Dial 2-1-1 from a local phone, (866) 784-3132 from any location, or visit www.211athenscounty.org for updates and additional resources.
Athens County 2-1-1 Food Assistance Resources for 2017