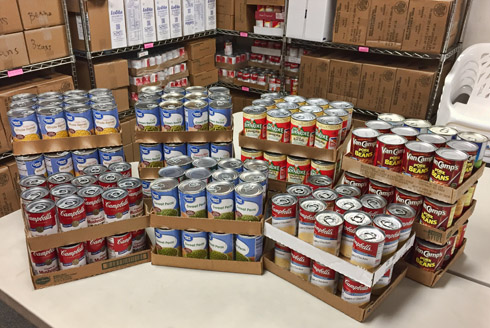 The Athens Walmart commemorated the life and legacy of Dr. Martin Luther King Jr. and his message of service to the community by collecting food to support our local Athens County Food Pantry. Wednesday, April 4th marks the 50th anniversary of Dr King's death.
Looking at a way to specifically help the local community, the Athens Walmart chose to assist those who struggle with food insecurity. The total of 1055 lbs of food collected included needed staples such as canned vegetables, soups, and pasta.  This food will be included in the bags and boxes the Food Pantry puts together every Monday and Wednesday for its clients. Using a standard derived from USDA data, a typical meal is 1.2 pounds of food.
Thanks so much for the great support from Walmart, their associates, and the community for supporting our mission!
Walmart donation drive yields 1055 pounds of food