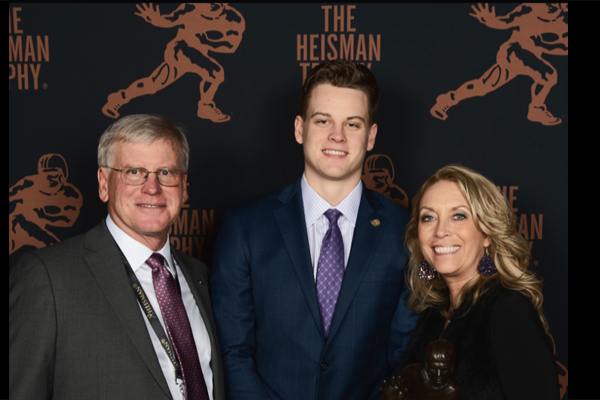 This morning on Good Morning America, Joe Burrow shared the news that through the generosity of many people coming together the Joe Burrow Hunger Relief Fund has been created to support the Athens County Food Pantry and support hunger relief. Joe announced that he will be supporting the Fund in honor of his love for southeast Ohio, and he challenged all those with a heart for southeast Ohio who are able to join him.
"I'm so grateful for the outpouring of support from people across the country around the food insecurity issues faced by those in my region," said Burrow. "The initial funds that were raised have had an immediate impact for people throughout Athens County, and I am honored to lend my support and voice to this new initiative that will ensure that impact lasts long into the future."
As so many with a heart for southeast Ohio work to grow the Fund to support the food insecure members of our communities for generations, every contribution, no matter its size, will make a difference. If you would like to be a part of this unfolding and amazing story, make a gift online at www.JoeBurrowFund.org, or mail your donation to the Foundation for Appalachian Ohio, PO Box 456, Nelsonville, OH 45764 and designate the Joe Burrow Hunger Relief Fund.