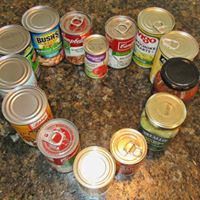 Thank you Joe Burrow supporters and fans!
Athens County faces many challenges. Among them are poverty and hunger. We are the poorest county in the state and our food insecurity rate of 20% is the highest in our area and likely in the state. Low wage jobs and transportation issues add to the problem as well. Our all-volunteer organization has worked for 40 years to address hunger, an issue that continues to plague our community. We served over 400 families last month and those numbers hold steady.
For the fundraisers inspired by Joe Burrow, we are simply overwhelmed by the generosity of so many people! Our board will be having in-depth conversations about the best ways to use these funds. This is very new to us. We have never received an outpouring of financial support of this magnitude. We seek to be careful and deliberate in making these decisions, as the opportunities to further address food insecurity and hunger are numerous and the possibilities are nearly endless. If you have tried to contact us, and haven't yet received a reply, please be patient. We have been swamped by the many messages and phone calls we have received.
On behalf of the board and our clients, merely saying thank you for this amazing show of support for our work cannot accurately reflect the depth of our appreciation! But those are the words we have so THANK YOU EVERYONE!!!